1st Time on the Market, Open House August 5th, 1 - 4 pm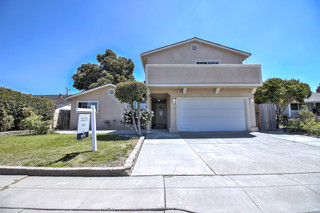 Location:
Fremont, CA
You think you have seen it all? Check out this spacious home in a great location.
Maximum comfortability at its peak! This immaculate and elegantly designed two-story building exudes modern elegance and is spacious enough to provide you with maximum comfort. It is situated in a family environment with easy access to excellent primary schools, Pacific Commons Shopping Center, Rix Park, and is close to the larger parks such as Central Park and Lake Elizabeth Park.
With six comfortable bedrooms (four of the bedrooms downstairs and two bedrooms upstairs) and four well-equipped bathrooms, this magnificent home is one of the most prominent on the block. Of the six bedrooms, two are master bedrooms with full bath facilities. The upstairs is very accommodating with an in-law suite consisting of a full kitchen that you can rent out if you desire.
Be guaranteed that you will wake up each morning to an awe-inspiring view of nature that will motivate you and get you set for the day. And after a long day at work, treat yourself to a charming aerial view of the Fremont Hills and Mission Peak which will leave you refreshed. Your eyes and nerves will thank you for the relaxation offered by nature's beauty as seen from the balcony of this gorgeous house.
You will also love its spacious rooms that invite relaxation and the enticing updated kitchen where you will never get tired of cooking. The compound is embellished with grape vines, different types of fruit producing apple, plum and lemon trees, and is large enough to host your loved ones for a mini gathering.
Perfect for a large family, this 2,610 square foot home is ideally designed to keep comfort at your family's fingertips. Welcome home!
Â
4942 Hyde Park Drive
Fremont, CA 94538
View Map
All information in this site is deemed reliable but is not guaranteed and is subject to change. Buyers and tenants to verify information.
Price: $1,250,000
Bedrooms: 6
Bathrooms: 4
Square Feet: 2,610